Shop Online
Search for products or browse using the category selections below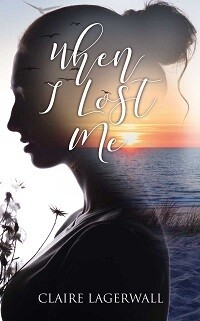 When I Lost Me by Claire Lagerwall
OUP001
Product Details
When I Lost Me by Claire Lagerwall
We all have secrets. Some we keep to protect others. Some we keep to protect ourselves.
Catherine O'Hall's married life has become centred around trying to become pregnant – unsuccessfully. But when she discovers the reason why, she feels unable to tell her husband Henry. Instead, after moving to Sicily, she embarks on a secretive course of action, which she is sure she will be forgiven once they have a child.
Rebecca Allwood, along with her husband, 'Tick', enjoys a successful farming life in South Africa, having a strong Christian faith and working to make a difference in the local community. A series of unexplained events however, lead her to uncover a secret that threatens to take it all away from her.
As Catherine and Rebecca find their stories intertwining, hidden truths will be uncovered that will change their lives forever.
When I Lost Me by Claire Lagerwall
Fiction, novel, romance, Christian literature, spiritual literature
226 printed pages. Paperback.
First published in 2022, under the imprint of Onwards and Upwards
ISBN: 978-1-78815-927-2
About the Author
Claire Lagerwall is a novelist noted for composing melodies from the true-to-life struggles that her characters find themselves facing, weaving their hardships into inspiring narratives. She has a degree in English, an honours in Psychology and a post-graduate in Education. The wife of a farmer and mother to three rumbunctious children but she has also been a teacher, seamstress, bookkeeper and musician. Although she hails from South Africa, she currently lives in Ireland, which she calls her home.
Also Available in e-Book Editions
A Kindle compatible edition of this e-book is available on Amazon and Amazon UK, along with other Amazon domains.
Kindle books are suitable for reading on all Kindle devices as well as Kindle Apps, which are free to download to your phone, laptop, tablet, PC, etc.
Kindle devices are available to purchase online from Amazon and Amazon UK, along with other Amazon domains.
Other e-Book Formats
Available in ePub and PDF from the publisher's website at Onwards and Upwards
Available in e-pub format format from Kobo
Reviews for this Book
Visit Amazon for customer reviews
Save this product for later